Download to see details.
White BG version, I'll be making a background for this soon and uploading that version as well.
Commission for *
AlwaysxInfinity
She always lets me experiment and it always encourages me to push myself harder on details such as hair and coloring.
Hope you like it!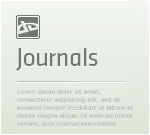 Commissions closed.Currently closed.

Commission Types

:thumb301084869:

Semi-chibi Commissions
Style A
Price: $12 per chibi
:bulletred: unavailable
Detailed characters are charged $2 extra
Additional creatures (small, pokemon): $3 per creature
Additional creatures (large,pokemon): $5 per creature
If you need me to design your character, (example, looking at multiple pictures of clothing), it will be a fee of $3
Commissions will have a transparent background or a simple bg like a solid color with a pattern (free) if requested.

:thumb306254716:

Regular Chibi Commissions
Style A
:bulletred: unavailable
Price: $7 per chibi
Additional creatures (smal